elitefts™ Short Heavy Resistance Band

Pro Short Bands

After years of messing around, trying to make sure the band tension was the same on each side of the barbell and trying to figure out how to use them for the deadlift, we decided there had to be a better way. Now there is...


Benefits of Pro Short Bands:

Easy to set up

No need for a platform for band deadlifts

Balanced tension

Heavier ones have a wider base compared to double looping or quad looping the bands. (This can cause them to shred).



Click here for the Short Band Tensions



elitefts™ Pro Short Band Intro




elitefts™ Pro Short Band Demo



PRODUCT CONTAINS LATEX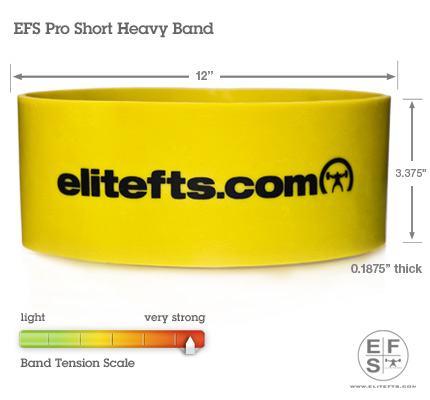 Usually ships in 1 business day. Price is for one band.