Dirty Pre Workout Drink

Real training is dirty. It requires effort and time from you. The original Dirty is nothing but raw ingredients hence the name Dirty. It has no sugar and tastes bad. Why take it then? Because it hits you in less then 10 minutes and continues on until you quit-did you read that right, when you give up. The pumps hurt. Your training go on and on. That is the secret of the Dirty,

It is a underground cult that is taking over gyms where people really train-the whispers you hear back at the squat rack or bench press-not upfront with the machine crowd. It comes in a small can but hammers you like a semi doing 80mph. Isnt that what training is suppose to be?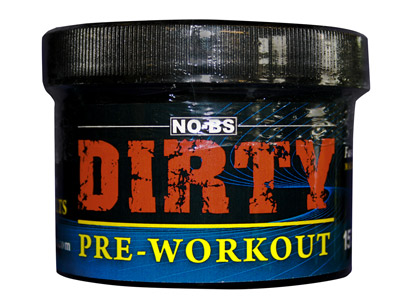 In stock. Usually ships in 1 business day.