This book is a collection of workouts from South Carolina Barbell's weekly Kettlebell classes. Marc and Susan Bartley are both certified through Dragon Door's RKC program and have been offering classes 3 times a week for the past 3 years. Each class is designed to hit either strength, cardio or both and they offer a wicked way to get stronger, healthier and in better shape. The workouts are effective for beginners and more advanced Kettlebell lifters and are collected here so that you never run out of great, ass kicking workouts. Kick yourself out of the KB rut with this collection.

What you get in this book:

*An appreciation for 100 swings as a basic warm-up.

*High paced Cardio workouts that will have you burning over 500 calories in no time.

* Slower paced high weight workouts for explosive lats, trap, shoulders, glutes, quads, hammies – basically your entire body

* Gut wrenching Cardio and Strength workouts that combine the best of both worlds.

* Workouts that are broken down into time and intensity with suggestions on what weight to use.

* You will know exactly what you are getting into with each workout.

* A list of each exercise used plus detailed descriptions.

* The BEST overall Kettlebell workout we could create – the 1,000 rep challenge.

* Challenge yourself and see if you can get all the reps in under an hour.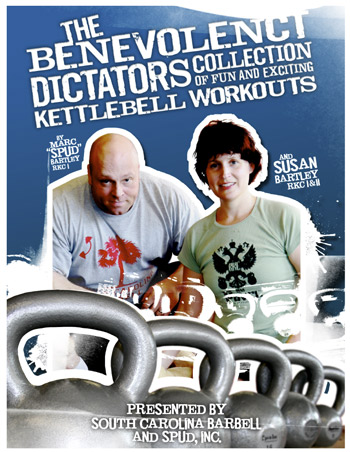 This item ships via electronic download at the time of confirmation.

This book is a Zip Compressed PDF file that's compatible with most e-readers. Please check your device's documentation for instructions on how to import zip file compressed documents.