The Complete Guide to Using the Safety Squat Bar

This Book is the ultimate guide to using one of the best training tools at your disposal. Are you just squatting with the Safety Squat Bar? If you are you are missing out on limitless ways to make yourself bigger, stronger, and more explosive.

The Safety Squat Bar is also great as a rehabilitation tool for your knees! Want to know how? It's all in the book. Complete with tons of photos and exercise descriptions.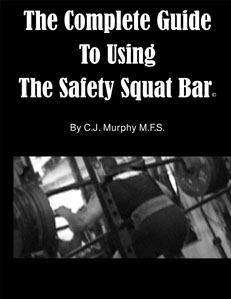 In stock. Usually ships in 1 business day.