Spud Inc. Deadlift Belt

The New Spud, Inc. Deadlift belt is perfect for anyone who has an issue using a standard leather belt while performing a deadlift. This belt will give you all the support you need but will not get in your way. It will also never get caught under a rib or you hip bone and is flexible enough to remain comfortably stable throughout your big lifts.

Sizing

The Spud Inc Belt comes in 4 different sizes:

* Medium measures 27-32 inches long
* Large measures 33-38 inches long
* XL measures 38-44 inches long
* 2XL measures 44-50 inches long

Deadlift belt measures 4" wide.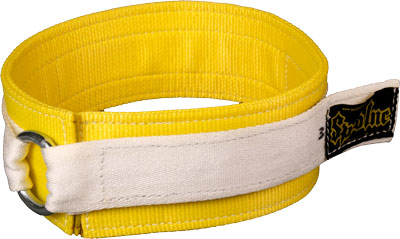 In stock. Usually ships in 1 business day.