This is a smaller version of the Prowler 2 and built exclusively for kids.




This is NOT an econo version of the Prowler® 2 or the Old School Prowler®. This version is not built to handle the abuse of 7-8 plates per side.

If you're looking to save money on a Prowler® 2, then check out the E-Series Prowler®.






If you ARE looking for a lighter Prowler® that is great for kids, this is the version for you.

The Prowler® Jr. weighs in at 52 pounds and can hold up to two 25 pound plates per side (100 pounds total). This smaller unit makes it much easier for younger kids to work with.

This is also great for those who are new to strength training and would like a lighter weight, smaller framed Prowler® 2.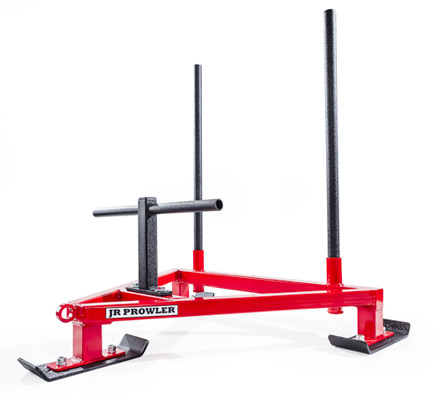 Will usually ship within 2-4 weeks.