Log pressing is a great way to strengthen your shoulders, chest and arms while maintaining a neutral grip, which will help alleviate shoulder stress. Great for all athletes looking to improve overall body strength.

Cleans
Clean and Press
Military Press
Pushpress/Jerk
Rack Bench Presses
Lockout
Rack Incline Presses
Continentals
Bent Over Rows
Features:
5 feet long and will fit on safety pins of most power racks
10" diameter
Weighs 81lbs.
Learn more about Defranco training HERE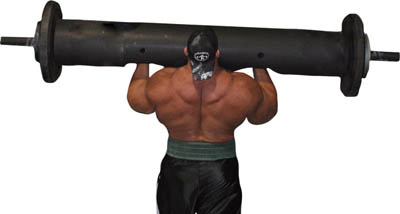 Usually ships in 1-2 weeks. Flat shipping rates apply to the continental US only. AK, HI, and international orders please call for a shipping quote.