Six digit race clocks with 9" tall digits. Countup/count-down capability in seconds or hundredths of seconds. Powered by 120V AC or external 12V battery. Tripod and small remote control included with all race clocks (end-mounted controls for direct operation).

Available in single or double-sided.

Optional carrying case available. Please call for details.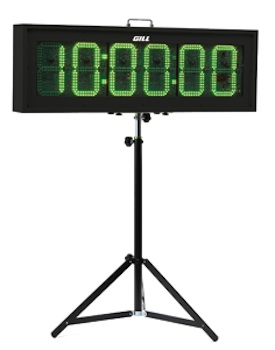 Usually ships in 5-10 business days.