A revolutionary advance for plyometrics.

State-of-the-art Isogel technology is embedded to dynamically reduce impact forces that can quietly accumulate damage in your joints.

Our researchers engineered this product with a tuning feature that enables you to pre-select the stiffness to suit your exercise needs.

Set it soft to cushion heavy bounding and early-season strength work.

Tune it stiffer for performance drills and late season skill development.

All polymer construction is free of rust, splinters, and shin-busting edges. Holds secure on any surface without scuffing. Nests for easy storage.

Set includes one each of 12", 18", 24" and 30".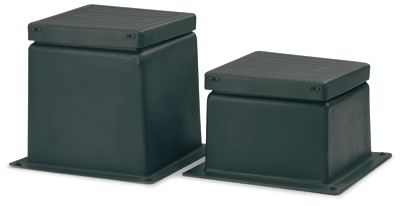 Will usually ship within 1-2 weeks.