The only arm and leg resistance running/backpedal device available on the market, the Power Sprinter is the ultimate speed trainer.

Can be used with a partner or alone.

Package includes: two resistance cables, two upper body and two lower body adjustable attachments, one add-on attachment (to connect to sled or have a partner hold).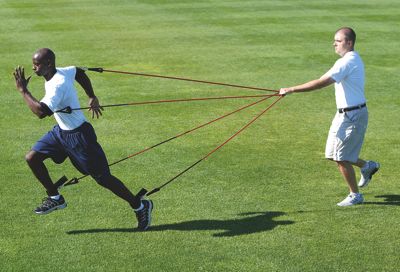 Will usually ship within 1-2 business days.