Provides athletes with targeted resistance in the carry position. Coaches may pull and jerk on tether to test and strengthen athletes' carry position emulating real game scenarios.

A low profile and snug fit on the football in addition to high strength nylon webbing ensure a durable product and reliable training experience.

Football not included.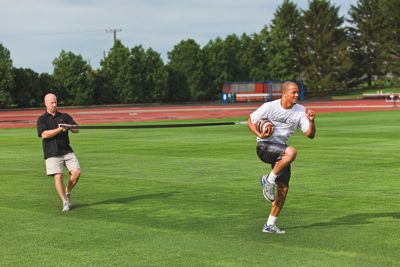 Will usually ship within 1-2 business days.