Adjustable Lateral Plyo Box

* Redesigned to withstand even the most powerful athletes

* Quickly adjust incline to focus intensity on specific muscles

* Develop explosive change of direction

Keep your opponent off balance with quick changes of direction. Platform trains explosive lateral movements for strong and quick direction changes. Set side platforms at 25, 35 or 45 degrees to maximally target all the muscles of the ankle, leg and hip. Reinforced non-slip platforms provide a stable and secure contact area. Assembly required. Instructions included.

Color: Red and black.

Dimensions: 80" L x 18" W x 15-1/2" H. Wt: 80 lbs.

Shipped UPS oversize.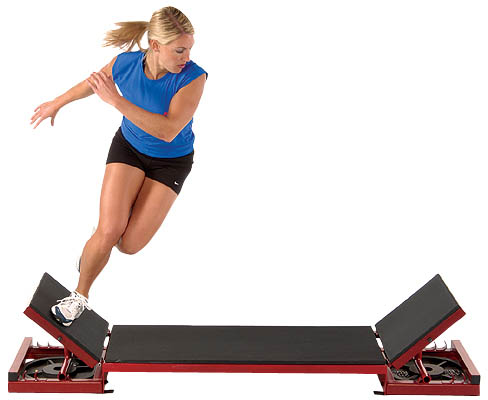 This item takes approximately 2-3 weeks to manufacture and an additional 5-10 business days for delivery.