Vinyl Kettlebell Medium Pack (one each: 16K, 20K, 24K)

Constructed of cast iron with color-coded vinyl encasement. PowerMax Vinyl Coated Kettlebells can be used for cleans, jerks, squats, swings, and throws.

New handle design for offers a functional grip.

Improved rubber, non-skid bottom to protect floors.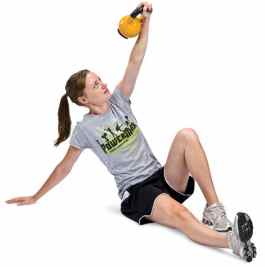 Will usually ship within 1-3 business days.