This isn't called the Ultimate Prowler Package for nothing. This package deal offers EVERYTHING you need to get the most out of your Prowler 2, including the Prowler itself!

Here's what you get:

Prowler 2
Spud Inc. Sled Strap
Spud Inc. Upper Body Strap
1 1/2" Manila Sled Rope (25 foot)
Drive Pad
Reverse Push Handles
Utility Tray
All-Action Harness (S, M, L)
Econo Core Blaster

What you can do with it:

All kinds of standard Prowler pushes
Drive pad pushes
Reverse pushes
Sled drags
Arm-over-arm sled pulls
Harness pulls with or without a rope
Rotational core movements
And more!

This is one of the best package deals we've ever assembled. It comes complete with everything you need to take your conditioning, endurance, strength, and recovery to the next level.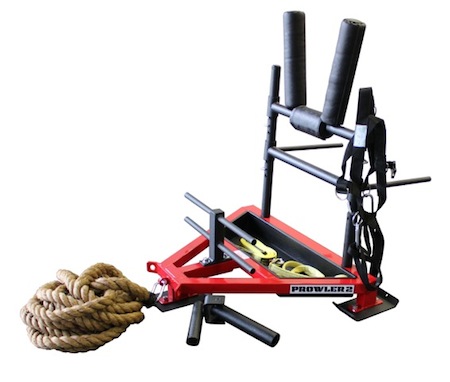 Usually ships within 3 weeks. Flat shipping rates apply to the continental US only. AK, HI, and international orders please call for a shipping quote.