Simple Guide to Very Low Carb Diets E-Book by Shelby Starnes

This handy reference guide makes setting up a low carb diet easy and understandable. Inside you will find:

* Low carb diet physiology and history

* A sample template for setting up a very low carb diet

* Sample meal plans

* Cardio and Training on a very low carb diet

* Supplementation on a very low carb diet

* Protein & Fat Tables for common diet foods

* A basic shopping list

* Additional Resources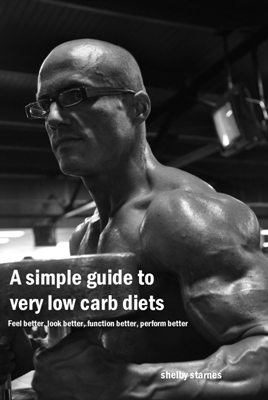 This item ships via electronic download at the time of confirmation.

This book is a Zip Compressed PDF file that's compatible with most e-readers. Please check your device's documentation for instructions on how to import zip file compressed documents.