Log pressing is a great way to strengthen your shoulders, chest and arms while maintaining a neutral grip, which will help alleviate shoulder stress. Great for all athletes looking to improve overall body strength.

Cleans
Clean and Press
Military Press
Pushpress/Jerk
Rack Bench Presses
Lockout
Rack Incline Presses
Continentals
Bent Over Rows
Features:
5 feet long and will fit on safety pins of most power racks
12" diameter
Weighs approx. 103lbs
See the Log in Action
Learn more about Defranco training HERE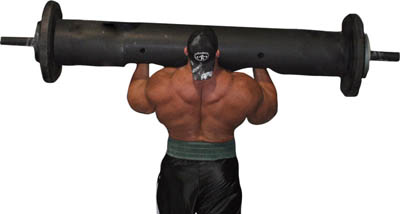 Usually ships in 5-7 weeks. Flat shipping rates apply to the continental US only. AK, HI, and international orders please call for a shipping quote.