For those who are looking to add a new component to their training routines. Ropes help athletes with power generation, strength endurance, and increased cardio development. Use for pulling and snapping exercises to create optimal training returns. Handles are finished to prevent ropes from shedding and are easy on your hands.

Options include 1-½" and 2" thicknesses, plus natural and synthetic fibers depending upon your needs. Pictured is a hemp rope.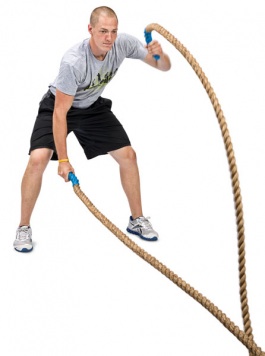 Usually ships in 5-10 business days.