These are the original Tommy Kono knee bands. After knee problems and surgeries threatened to end Tommy's career, he invented these neoprene knee sleeves to keep his knees warm, stable, and supported.

There's a reason that TK Bands have been around for decades: they work. These neoprene bands will provide the compression and warmth that make your knees feel like new.

Price is for a pair. Size info:

Small: Fits up to 130-pound bodyweight, also fits elbow 11-14" in circumference.

Medium: Fits 130 to 250-pound bodyweight, also fits elbows 14" in circumference and larger.

Large: Fits those with a bodyweight over 250 pounds.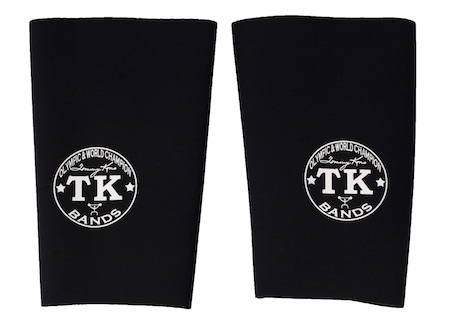 In stock. Usually ships in 1 business day.