Learn to stretch safely

Use this method to attain maximum height in your kicks and to be able to kick at that height with no warm-up! This method of stretching is also excellent for all sports conditioning.

Learn how to stretch safely and quickly to achieve and maintain your maximum flexibility, make your muscles grow stronger and longer so you stay flexible all the time, do splits even if you are over 40 or 50, learn how to kick high and do splits with no warm-up, and learn what exercises are "no-no's" if you want to stretch your muscles.

New 4th Edition!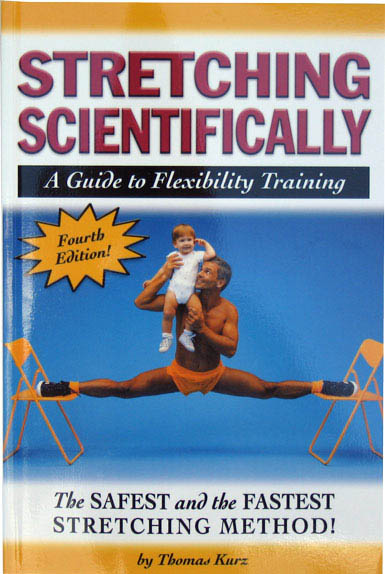 ALL SALES FINAL. NO EXCHANGES OR RETURNS ALLOWED.

Availability: Usually ships within 24 hours