This new-look Prowler is the same great sled you've come to love (or hate), but with a little twist.

As you can see, this is a Prowler 2. This Prowler, however, has another weight post instead of the high/low handles on the standard Prowler. This model in particular also comes with the Drive Pad.

The extra weight posts allows you to load weight onto the Prowler without removing the Drive Pad from the rear posts.

For now, this Prowler is available in white only. It comes with a Drive Pad, but not the Reverse Push handles commonly used with the Drive Pad.

NOTE: We recommend that you DO NOT use the Prowler on grass when loading weight on the front posts. You'll wreck your grass. When pushing on grass, load weight on the rear posts as you normally would.

Equipment 101: The Prowler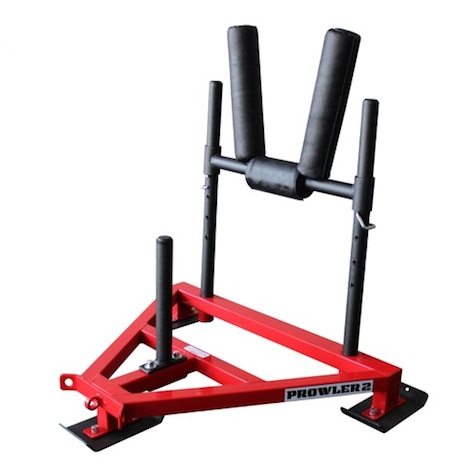 Usually ships within 2 weeks. Flat shipping rates apply to the continental US only. AK, HI, and international orders please call for a shipping quote.