Do not just jump, but explode with the Portable Power Jumper. The package will help to improve all jumping and speed training movements by providing resistance with all plyometric jumps and different direction runs.

Product inlcudes: two 5' resistance cables with 24" foam cushioned padding, two "3 in 1" cable pocket handles, and instructions.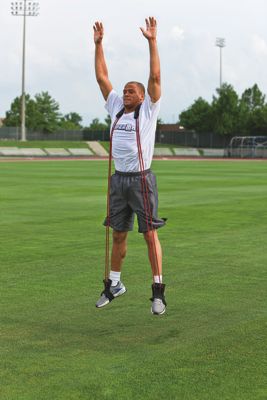 Will usually ship within 1-2 business days.