One athlete runs while the other provides resistance. Running positions can be alternated quickly for interval training. Use for forward running, side stepping or back peddling. Includes nylon strap attached to two 3" wide hook & loop closure belts adjustable to 42" waist, carry bag and instructions.

Max Belt compatible.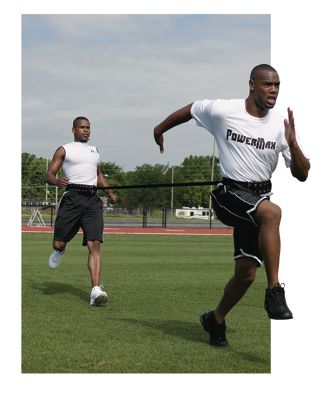 Will usually ship within 1-2 business days.