20 Adjustable white hard plastic rings in size 19 3/4" L x 1 1 1/2 W. 1' Wide black nylon web with metal snap ends. Two 5-yard sections when snapped together can make the ladder 10 yards (30') long for use in other than straight configuration. Carry handle with black PVC coating and black nylon carrying bag.

Ladder size 30L' x 20"W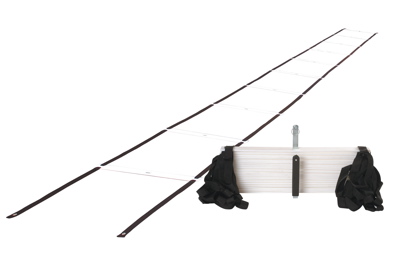 Will usually ship within 2-3 business days.