PowerPlyos

* Three plyometric boxes in one

* Develop power in all directions

Build the explosive power, acceleration, flexibility and strength of a champion Easily configure the three platforms into vertical boxes (12",18", and 30"), "V" angle platforms or side angle platforms. Jump platforms are 26" W x 32" L and covered with a durable anti-slip 3/8" thick foam mat. Heavy gauge steel frame provides solid support under the most extreme jumps. Assembly required. Instructions included.

Color: Black

Wt. 325 lbs.

Shipped freight carrier.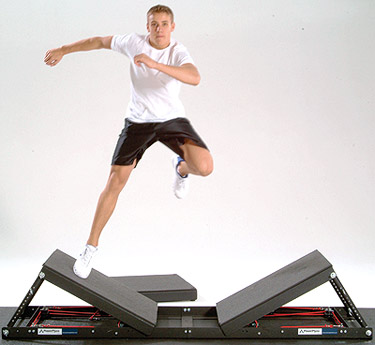 This item takes approximately 2-3 weeks to manufacture and an additional 5-10 business days for delivery.