The Sling Shot was invented by world class powerlifter Mark Bell (545 lb. raw Bench, 854 lb. equipped Bench) to help lifters bench more weight safely and without pain. The Sling Shot is easy to put on, easy to use and will help maintain correct form. It is suitable for lifters of all ages and strength levels.


The Original Sling Shot is a more aggressive model and best for lifters using medium to heavy weights (over 315lbs.)

Sizing Chart
Sling Shot Size Lower Bicep (3" above elbow)
Medium 12"
Large 13"
XL 14"
2XL 15"
3XL 17+"

How to choose your Sling Shot size: Since the Sling Shot fits snugly over your LOWER BICEP and upper forearm, it is very important to measure your LOWER BICEP, approx 3" above your elbow.

Keep in mind that the Sling Shot stretches 1-2 inches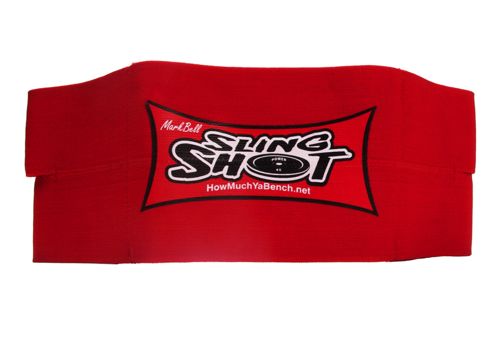 In stock. Usually ships in 1 business day.