elitefts™ Pro Mini Resistance Bands

There is nothing MINI about these bands. The elitefts™ Pro Mini bands are red, 41" long, 4.5mm thick, ½" wide, and are comprised of 15 layers of latex.

These are the number one bands for bench press training on both max effort and dynamic effort training days. They are also excellent for many different upper body and lower body movements. These are a must for any serious athlete!

More band stuff...
• Great for all types of stretching movements.
• Great for mobility training.
• Great for hip ad/abduction.
• Great for shoulder traction.

Click here to see long band tensions.

Hear this...
"I wanted to thank you all for the fast shipping on my bands. I got sick of waiting for the set I ordered from another company. After three weeks, I felt enough is enough and placed an order with you guys. Two days later I had my bands! Great job, and by the way, I did get my bands from the other company - after five damn weeks.
- Derek Woodward


PRODUCT CONTAINS LATEX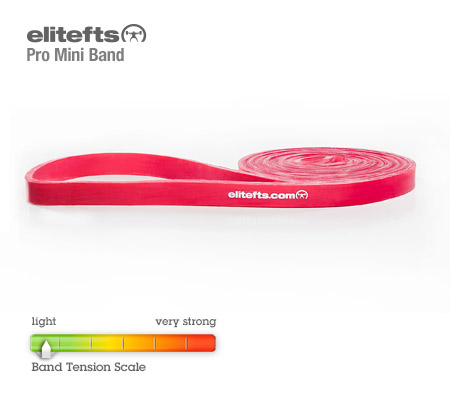 Usually ships in 24 hours.

Price is for one band.