There are few sports (soccer comes to mind) where a strong grip is not required. From tennis to football to weight training, a strong grip is often the forgotten element and can often "make or break" your game. One of the best ways to train your grip is using the Heavy Grips. These sturdy grippers are designed to give your grip a workout.
The Heavy Grips come in 5 different strengths; 100, 150, 200, 250, 300. Each of these grippers requires the above amount of applied force to close. Most average men should be able to easily close the 100, but it makes for a great training tool. Close the 300 and you are more of a man than I. Good luck!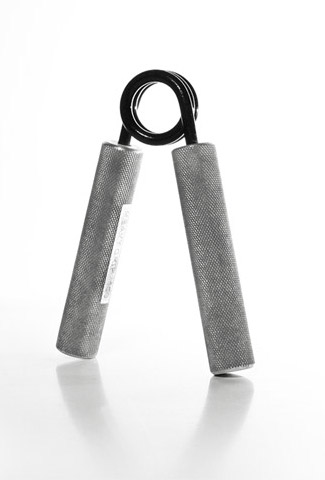 In Stock. Usually ships in 24 hours.